If you happen to live in the Indian Silicon Valley of Bengaluru, you will be aware of a "Karnataka bandh" declared today (25th Jan 2018).
If you work for a major tech company, you perhaps informed your clients and global counterparts that although tomorrow – the 26th January – happens to be a national holiday on account of the Indian republic day, the company has also decided to shutter operations for the day.
Your will probably take an extract of a Wikipedia entry to respond to the question
"So, what is a bandh?"
Bandh is a form of protest used by political activists in South Asian countries such as India and Nepal. It is similar to a general strike. During a bandh, a political party or a community declares a general strike. The community or political party declaring a bandh expects the general public to stay at home and not report for work. Most affected are shopkeepers, who are expected to keep their shops closed, as well as public transport operators of buses and cabs who are expected to stay off the road and not carry passengers. There have been instances when large metropolitan cities have been brought to a standstill.
Indians take pride in how the country is modernizing and globalizing. However, Indians seem to accept the archaic practice of '
Bundh
' used by powerful politicians to paralyze civic and commercial activities to score political points.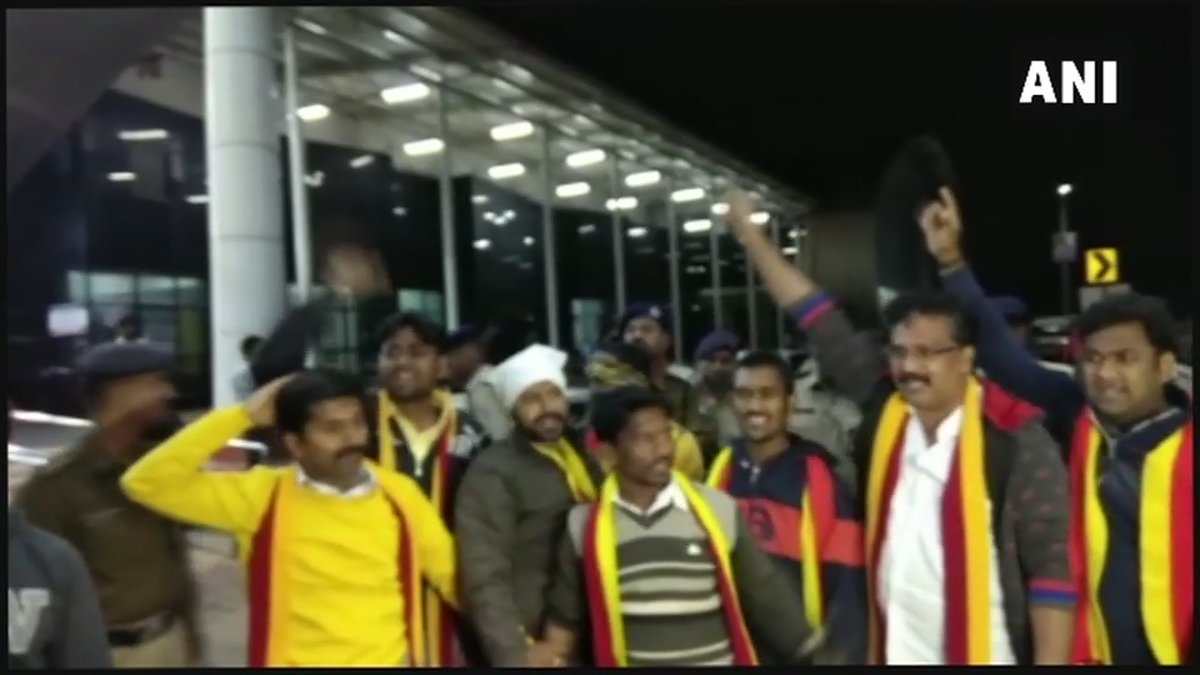 Image from https://twitter.com/ndtv/status/956363289792995329
Growing up in Bangalore in the eighties and nineties, I had got accustomed to periodic
"Cauvery Bundh"
over the sharing of water from the river that flows from Karnataka to the rice bowl in neighboring Tamil Nadu. The agitations and Bundhs would be more frequent and widespread during drought years or when 'tribunals' passed orders adjudicating water sharing agreements. Tamil speaking minorities living in southern regions of Karnataka would occasionally be targeted and buses and cars bearing 'TN' license plates would be brunt to get on front page.
Fast forward to 2018 when the mere murmur of a Bandh sends head-honcos at Infosys, Wipro and other tech giants to fall in line and announce shutting the doors. (ref:
Information Technology majors Infosys and Wipro are among those suspending operations on Thursday in view of the Karnataka bandh call
). Of course, you can't fault them for focusing on 'safety first.' A bandh doesn't affect fat-cat businesses with high-margins alone; the real sufferers are daily-wage earners, small-businesses vendors and hawkers who are not allowed to eke out a living and lose a day's wage.
Organizing a bandh: top down and bottom-up
Having lived and worked in a dozen countries across three continents during the past two decades, I am morbidly fascinated by the grassroots mobilization capabilities of Bundh organizers. It takes considerable resources and money to hire and motivate local political activists in subdivisions across a major metropolis, who in turn engage 'muscle men' to walk around or ride around in bikes and cars 'enforcing' the dictates of their political bosses.
The local hired-guns may not know or care much about the issues triggering a bandh, but will enforce it because they are asked and are being paid to do so.
Of course, not all Bandh work with the same level of severity, and enforcement varies for local, partial-bundh to "total" ones that can impact major metros like the "Karnataka Bundh of 2018" is impacting folks in Bangalore.

Why do modern Indians tolerate this medieval practice of venting political frustrations?
We are seeing a demographic shift in India, with nearly 40 per cent of the Indian population between 13 to 35 years. Urban youth are increasingly educated and tech-savvy. However, none of this seems to matter when it comes to aping the culture of bandh.
In a cricket loving nation, the Cricketing star Virat Kohli's tweet today succinctly summarizes the frustration of a section of the intelligentsia:
— Virat Kohli (@imVkohlil) January 25, 2018